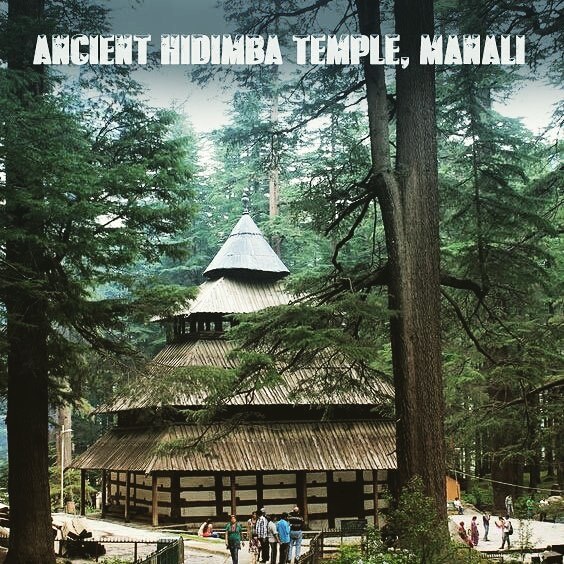 The Hidimba Devi Temple is very famous temple in Manali Himachal Pradesh State of Indian country. Hidimba Devi Temple Manali is a major tourist attraction in Manali. The Hidimba Devi temple is a hill station in the Manali Himachal Pradesh state. And it is situated in north India. The Hidimba Devi Temple is located at a ancient cave destination which is dedicated to Hidimba Devi. Hidimba Devi is wife of Bhima and it is a part in the Indian Hindu epic Mahabharata. The Hidimba Devi Temple was built in the year 1553.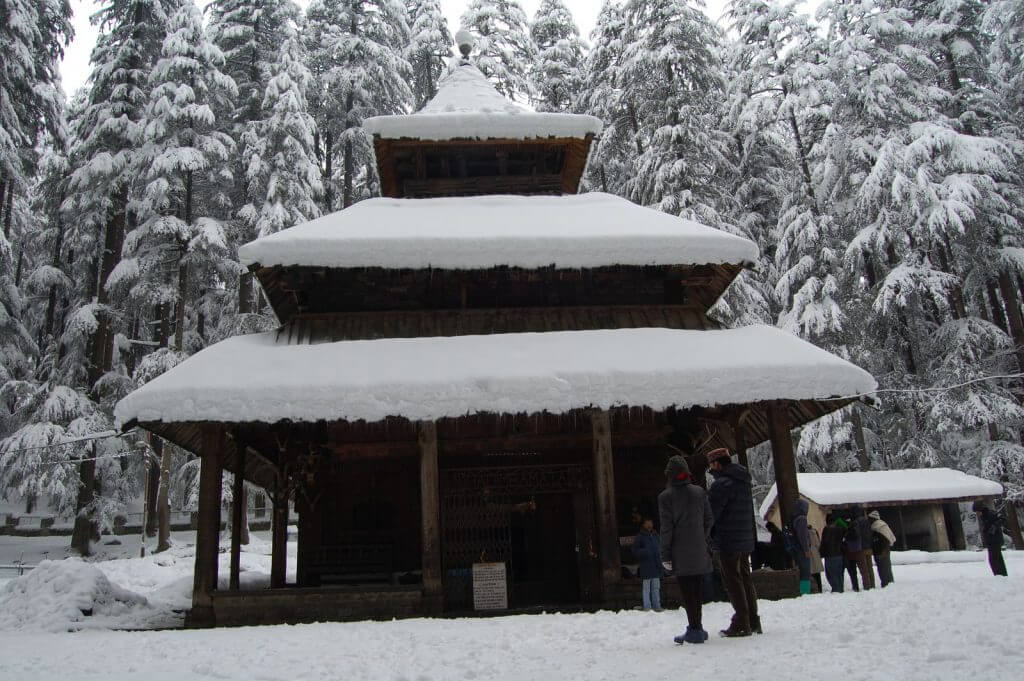 The Hidimba Temple of Manali, Himachal Pradesh of India is a very famous religious place of all over the India. Hidimba devi temple is surrounded by the cedar forest by green environment. At the foot of the Himalayas. The Hidimba devi temple is one place that you cannot ignore definitely before you go in Manali tourism. Because the temple is one of the best destination of tourists in all over Manali, Himachal Pradesh of India.

The beautiful temple of Hidimba Devi or Hindmbi Devi Temple is built near by a cave. Where Hidimba Devi performed meditation. Hidimbi was known to have lived there with Hidimb. Which is brother of Hidimbi and not very much things known about their parents. Hidimba promised to marry one who would losing her brother Hidimb born in to a Rakshasa Family. Who was supposed to be brave and fearless very much. During the Pandavas relegation when Pandavas visited in Manali Bhima which one of the five Pandavas. Bhima was killed the Hidimb. There after Hidimba Devi was married Bhima and gave birth to their son Ghatotkacha.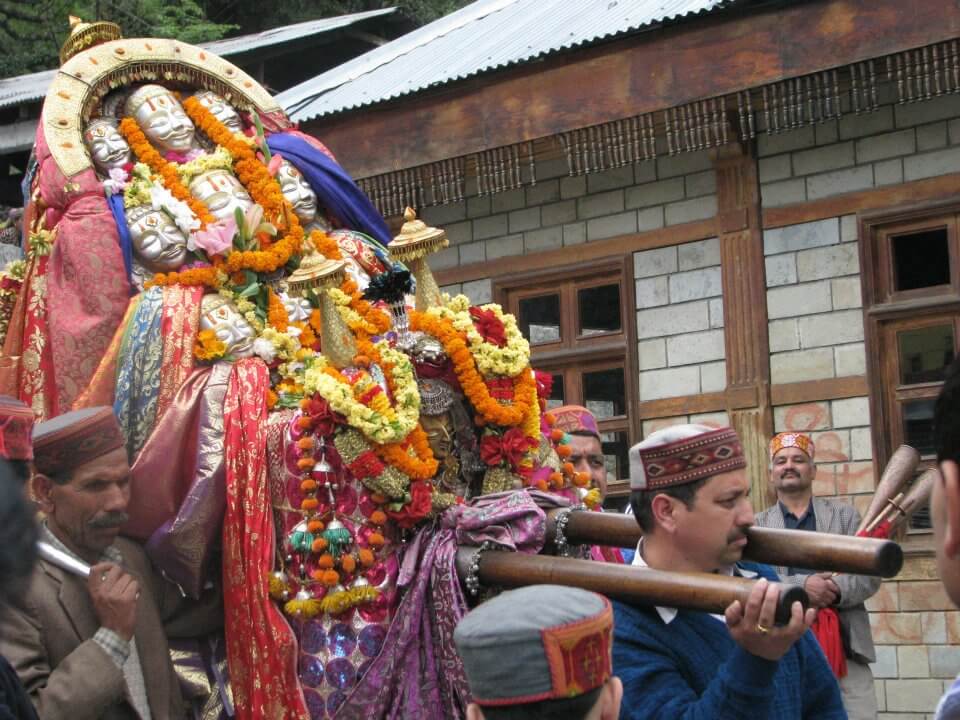 During Navratri Festival celebrated on this occasion the people of Manali. And all over the India join this festival and enjoy. Many dance and activities held during the festival. And wrestling competitions is also best thing to see during this Navratri Festival. On this Festival you can see queues of people outside the temple but the crowd high volume during Navratri Festival.
For these all reasons the beautiful Temple of Hidimba devi temple is most famous and attractive place in Manali. And the huge numbers of visitors also come to see Hinduos Hidimba Devi Temple.
The best and great time to visit Hidimba Devi Temple in the month of May and June. Because during these months the Hidimba Devi Temple also hosts an annual Festival. And this time the Manali is also provide huge adventure activities like hiking, trekking, mountain sports, zorbing, rafting and paragliding. This time is the ideal time of Hidimba Devi Temple Manali, Himachal Pradesh state of India.
By Road Hidimba Devi Temple Manali is well connected to major cities in north India. In the Manali numerous busses travel Daily bassis to connect major cities like Delhi. Tourists can go to Hidimba Devi Temple by bus, taxi or personnel vehicle.
By Rail Hidimmba Devi Temple's nearest railway station is Joginder Nagar railway station. Which is approx 165.3 kilometers. This railway station is well connected to major cities like Chandigarh and Ambala etc.
By Air Hidimba Devi Temple's nearest airport is Kullu – Manali Airport. Which situated in Bhuntar approx 52.5 kilometers. To reach Hidimba Devi Temple from Airport tourists can hire taxi, bus or personnel vehicle.
Please follow and like us: