Solan Himachal Tourism
About Solan Himachal Tourism
The Solan is a district of Himachal Pradesh state of India and the Solan is created on 1, September 1972. Solan is majourly famous for Mashroom and Solan is also known as Mashroom captial of all over India. For Himachal Tour Package Solan is one of the Historic tourist attraction destination in the state of Himachal Pradesh of Indian country. Solan is surrounded by the hilly areas and mountains which hill station most famous hills stations like Kasauli hill, Chail Hill and Kalka Hill. Because of the huge production of tomatoes in the area of solan, solan also known as the City of Red Gold in India.
Solan is also a industrial town of Himachal and in the Solan many multinational companies available in the town and it is the largest corporate region. The Solan is second biggest city of the state of Himachal pradesh of Indian country and the district is divided into 4 sub-divisons which is firstly Solan then Arki, Nalagarh and Kandaghat.
The name of Solan is given to this place by the Hindu Goddess which name is Shoolini Devi. Shoolini Devi was the patron deity of the region. Solan is also the largest municipal council of the state of Himachal Pradesh of India. About Solan History during the British rule Solan place name was Bhagat but after the independnce of India Bhagat name changed with Solan. In the late 19 century Solan can be called as a British town and contonment area also established by britishers during there rule.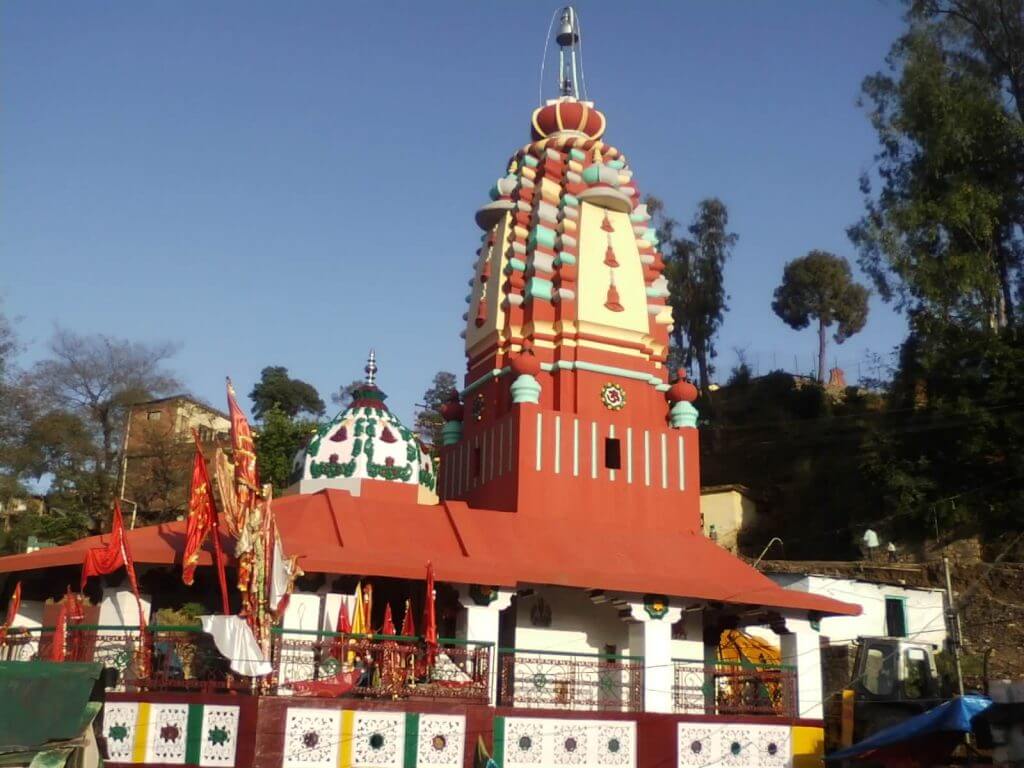 Main attractions of Solan in Himachal Tour Package
1. Hill stations of Solan
Main attraction of Solan is the hill stations of Solan's visited by the tourists who loves natural lovers. The mountains near by Solan offer many adventure activities like trekking, camping and much more. In Solan Himachal Tourism, tourists can be enjoy numerous adventure activities other then nature beauty places watching in the Solan Himachal Pradesh state India. For these adventure activities Solan is one of the most famous and visitable attractive destination in Himachal Pradesh and Solan have much crowd on huge numbours to tourist visiting destination.
2. Salloni Fair at Solan
The Salloni Fair is also main attraction of Solan. The Salloni Fair at Solan held in the month of June every year celebrating. Salloni Fair is dedicated to hindu goddess Shoolini. This Fair celebrating in the last week of June for regular three days. The Fair of Salloni is celebrating in Solan at the central Thodo Grounds. During the Salloni Fair Thoda Dance is also famous it is the dance which is based on bows, arrows and archery. This fair is also have much crowd on huge numbours attract in Solan Himachal Pradesh state of India.
3. Major attract ive places in Solan
The list of major attractive places in Solan Himachal pradesh state of India is given blow:
I – Shoolini Devi Temple : Shoolini Devi temple is the first in the list because this temple have most of the history of this town revolves around this place.
II – Famous Lord Krishna Temple Hari Mandir
III – Jatoli Shiv Temple
IV – Mohan Shakti National Heritage Park
V – Dolanji Bon Monastery
VI- Pandvas Cave at Mount Karol
VII – Yungdrung Tibetan Monastery
VIII – Gurkha Fort
And many others places.
Solan is also famous for agriculture production at Solan has the most bulk production of Tomatoes. And also for the large production of Mashroom farming it is known as Mashroom city of India and the (DMR) Directorate of Mashroom Reasearch is also situated at Chambaghat.
Please follow and like us: