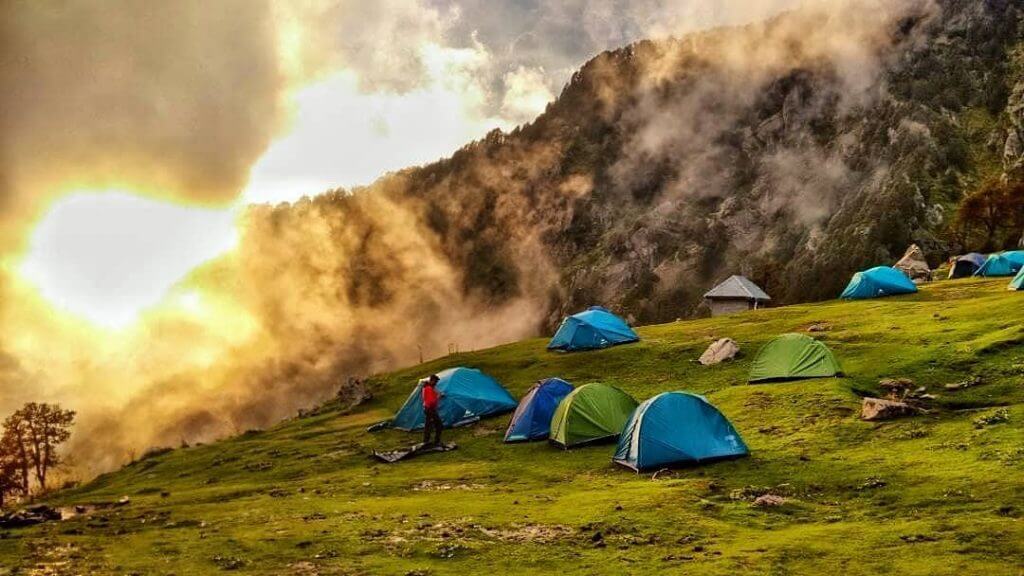 Triund Trekking Dharamsala is a small Hill station. Triund Trek is very popular and beautiful trekking destination. The Triund Trek is situated in the Kangra District of state of Himachal Pradesh of Indian country. The Triund is situated at the foot of the Dhaulandhar ranges. Which is at a elevation of 2828 meters above the sea level. Triund Trekking Dharamsala is known for the crown jewel of Dharamshala. Which is situated 18 kilometers from the Dharamshala. The Triund is located on one side from the Dhaulandhar Mountains. And on the other side it is located in Kangra Valley. The Trek spot is a very calm and pleasant spot in Kangra District of Himachal Pradesh state of India.
The Triund Trek is a very big land of beautiful green grass. Triund is major famous tourist trekking spot in all over the world. Triund is also very beautiful small hill station of the state of Himachal Pradesh of India. This is also known as trekking paradise because Triund's Trekking tours. Here we can enjoy amazing trekking activities in the natural beautiful places. And feel the freshness air in the area. So when you go to a natural places for trekking activities. Then this is advisable that you never forget this beautiful trek of Triund. Because here you can feel the fresh air in the area and you can enjoy your every moment definitely.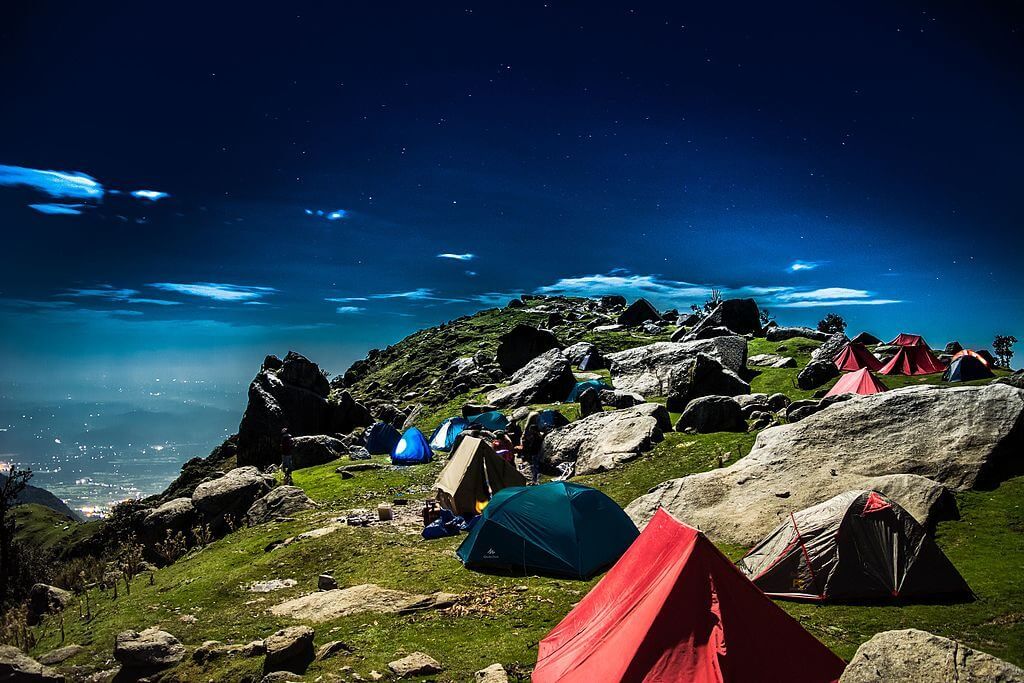 Here we will tell about some things about the beautiful trek of Triund of Kangra, Himachal Pradesh state of India. The major things about the beautiful small hill station the greeny Triund Trek is given blow :
The small hill station Triund Trekking Dharamsala is a very famous trekking destination. This is very visitable place and enjoy full adventure activities spot in India. This trek is a moderately challenging trek in India. And the Triund Trek is attract people of all ages of every place India and other country. This trek is very entertaining for all ages peoples. People can enjoy every moment here.
Different times of the day here you can see unique panoramic views from the top of the hill. While trekking on the Triund Trekking Dharamsala, People can see beautiful green oak and rhododendron trees and greeny areas. The Triund Trek is approx day trek.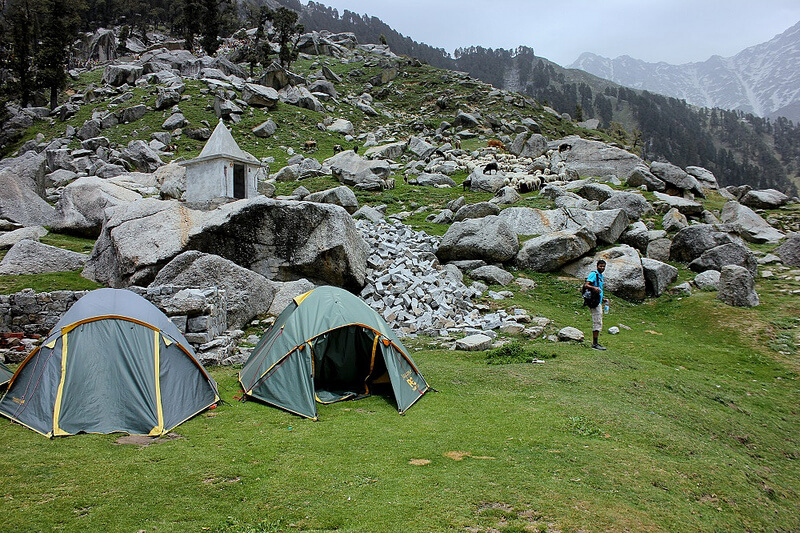 The best and fabulous time to visit in small hill station Triund Trek is the month of May to June. And also September to October. These tow time are the very great time to visit in Triund Trek. Because this place is very pleasant during these months. The summer season is a nice time to go Triund Trekking Dharamsala to escape the scorching heat of the cities.
Triund Trekking Dharamsala is open all day of year except January and February. Because during these months cut off some sections of trekking route because of heavy snowfall.
By Road
By Road the Triund is well connected to transport road near. Which is a Pathankot to Gaggal then to Dharamsala and New Delhi to Chandigarh. And then Kangra and Finally Dharamsala.
By Rail
By Rail the nearest rail head of broad gauge is at Pathankot. Which is around 85 kilometers. People can use avail buses, taxi to reach railway station.
By Air
By Air the nearest Airport is Gaggal Airport. Which is also known as Kangra Airport is located around 13 kilometers from Dharamsala. People can use avail buses, taxi to reach Airport.
Please follow and like us: