Keoladeo National Park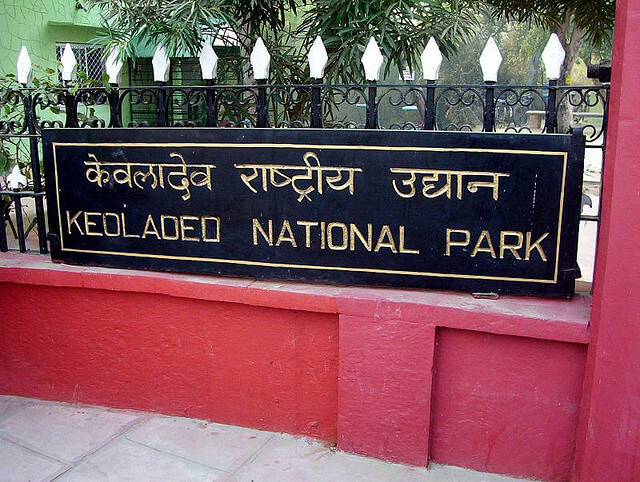 Keoladeo National park is known as Bharatpur Bird century, Bird Reserve is locally known as "Ghana". It is one of the world's most important breeding and Feeding ground. India is famous avifauna century that hosts thousands of birds, especially in winter season.
The Keoladeo National Park is home to more than 235 Bread of Birds and animals such as Indian Saras Crane, Sambar, nilgai, Eurasian spoonbill, Painted stork etc.
The Keoladeo national park is widely known as "Bird Paradise". Keoladeo Ghana National Park is the man-made and man-managed wetland. The 29 km2 (11 sq. mi) reserve is locally known as Ghana and is a mosaic of dry grasslands, woodlands, woodland swamps, and wetlands.
I wish to visit Keoladev Nation Park Book know / Plan your trip
Language – Hindi, English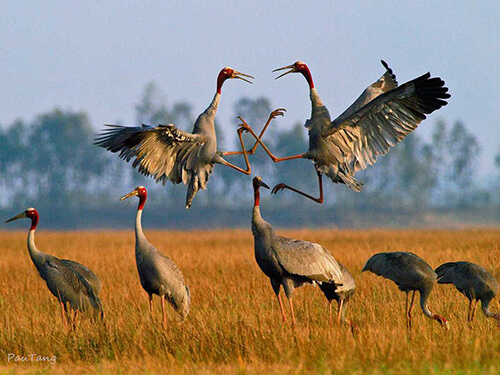 Location – Located in Bharatpur District Rajasthan
Best time to visit– From October till March Keoladev national park remains open throughout year
Temperature– In Summer (April – June) 38*c to 45*c
In winter (October – March) below 10 *c
Best time to visit to watch Resident breeding bird – August until November
Best time to visit migrated birds – from Oct to March.
Major attraction – Bharatpur National Park is one of the best bird watching sites in Asia. More than about 100,000 visits every year. Most of the Birds migrated from all over Asia in the winter months from the area like China Afghanistan etc. Perhaps the most famous sighting is of the rare endanger Siberian crane
How to reach
By Air–nearest airport New Delhi
Train – Bharatpur Railway station
By Road – Bharatpur- New Delhi 220 km
Jaipur- Bharatpur 190 km
Bharatpur -Agra 58 km
Entry fees
50 Rs per person for Indians
400 Rs per person for foreign tourists
100 Rs for a rickshaw ride
Visiting Duration
2 to 3 hour
Timing
Open All day of the weak 8:00 Am: 5:00 pm
Walking
Bicycles
Cycle-rickshaw
Tonga (horse carriage)
Enjoy walking
The entire track is of 11 – 12 Km. One can enjoy the beauty of the century by walking. First 5 km in the park is canteen where you get most of the birds
Most of the nature lover will enjoy off-road walks/cycling to spend time alone. This off-road exploration often leads to some unique sighting of sarus crane dancing and spotted owlets
Enjoy A Bicycle Ride
Another way is to rent a bicycle, it's quite cheap. Near about RS 50-100 per day. This is probably the cheapest and enjoyable way to explore the park if you are alone or you are in group
Explore nature By a Cycle –Rickshaw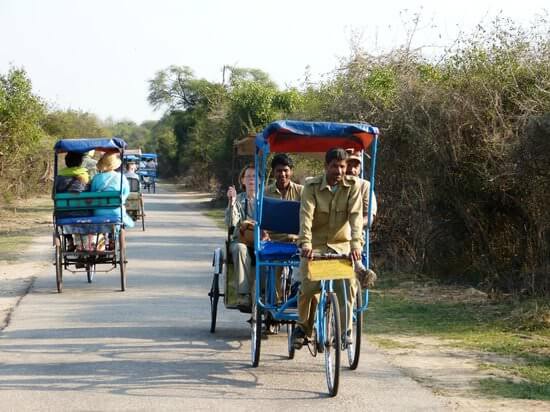 For most of the tourist and Indian's cycle Rickshaw is also the best choice. It is quite expensive to Rs 100 per hour this is highly paid guides here. If you are more than 6-7 person a guide is recommended. The guide charges Rs 200- 250 per hours
Enjoy a ride in Tonga
Tonga charges Rs 150 per hour. It's good for big group/family. Tonga can cover park in short period of time.
Book Holiday Trip with a1Journey.com
Please follow and like us: