Chapora Beach Goa
Chapora Beach Goa is the best place of Goa Tourism that touches the heart of tourist with its white sand, black lava rocks, sapphire expanse and shaking palms. The favorite spot for for the tourist who loves the surf and the sand. One of the most cloistered and tranquil goa beaches.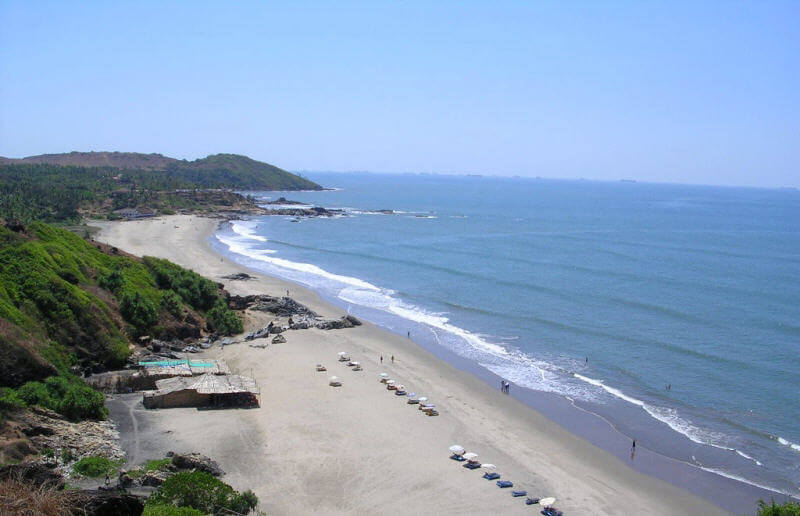 It has a lot off shacks and restaurant all around and a long walk through Chapora main street will simply take you to the traditional building, luxury restaurants, pubs, bars and other stores. Chapora is the closest and beautiful sight to behold your eyes on its border it has green hills, its the perfect destination for entertainment, fun and relaxation.The atmosphere is very cool and calm.
The sea offers adventure water activities hippy nightlife and famous tourist attraction fascinate travelers from worldwide. The lovely silver beach makes it more peaceful place than the other beaches. You can enjoy sea food on the beach. One can do jet skiing, ringo rides, para sailing. Wind surfing and can also enjoy crocodile spotting and dolphin watching.
You can get shelter under the coconut trees, lots of tourists attractions are located near and around the beach. The famous Chapora fort the foremost attraction near the beach. Vagator springs the foothills of North Vagator Beach and Orzant. The nightlife of Chapora Beach goa is very calm and quite different from the hurly burly of other seashore. Till the midnight people visit this beach to spend some quality time.
Other Specialties of Beach
There are a lot of bars and restaurants on the palm leaves and woods on the beach side which open after sunset and can be enjoyed in goa tour package. Chapora offers many dance floors that add extra fun and entertainment. Chapora village its a fishing village where you will set complete peace of mind and relaxation.
Please follow and like us: