Goa is a place for International and Domestic tourist each year. Specially in December to celebrate Christmas and New Year in Goa. Goa has a lot of places to visit and it is divided into two parts North Goa South Goa. There are a lot of beaches in Goa like Chapora Beach, Anjuna Beach, Colva Beach Calangute Beach Etc. In Goa, you can go to the Saturday night market for shopping.
In Goa, there are a lot of Churches, Shopping Points and a lot of places to enjoy the nightlife. Goa has a different form of food like beef, pork, coconut, jaggery, cashew ans an endless variety of seafood. The famous dishes of Goa are Goan Fish curry, Goan Prawn Curry Fish Recheado, Bebinca its a desert, chicken xacuti, chicken cafreal, pork sorpotel and Goan Nevri. There is a lot more in Goa to do and there is a lot of fun in Goa. You can go to Dudhsagar Falls, Salim Ali Bird Sanctuary and a lot more to do in Goa with you own style and in your budget, you can get in the Cheap Goa Package:-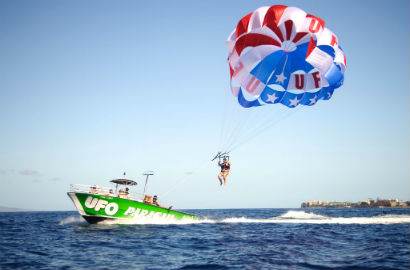 Possibilities of Cheap Goa Package
Day 1 Pick up from airport/ railway station. Move toward hotel enjoying sightseeing on the way, rest for the day on beach hotel.
On Day 2: After breakfast, move toward north Goa for sightseeing of beautiful beaches, reach hotel rest for the day.
Day 3: Go for full day sightseeing of South goa ending with a cruise in beautiful Mandovi river.
Day 4 : Check out from the hotel, move toward airport/ railway station for the drop as per flight or train schedule.
In this package, you can get what you want where you are willing to visit. which have been designed as per your demands.
Know more about Cheap Goa Package. Contact us today.
Please follow and like us: