Querim Beach Goa
When you come to his peaceful beach to relax under tall pine trees and see some remarkable Goan building. This beach is also known as the Keri Beach, a sunny ave of sand, sea and serenity in northern part of Goa. This beach attracts fewer vendors, than most Goa beaches.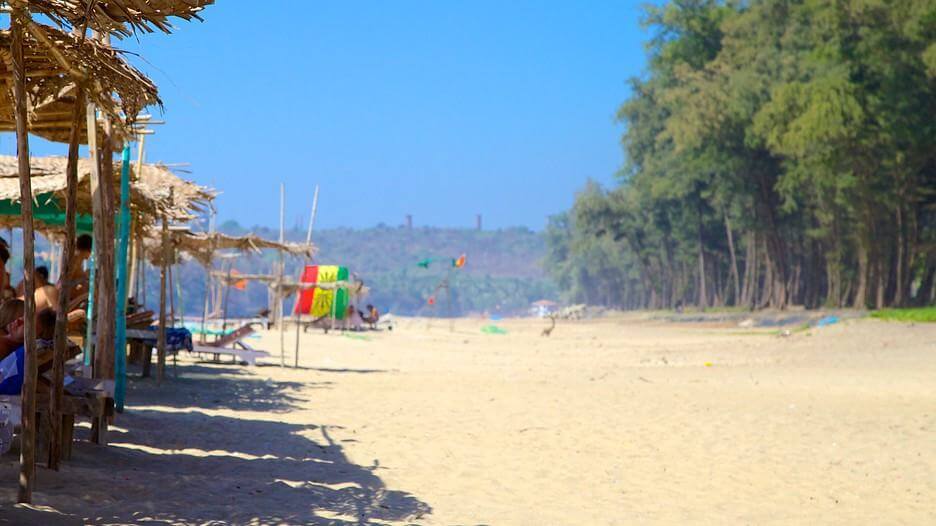 To add some culture visit an ancient temple, an old fort and historic Goan houses. A long stretch of sand with a few rocky out crops, rows of trees and river in let.You can arrive at sunrise to take pictures of the shoreline on the deserted beach Walk along 12 Km with a peaceful shoreline and take a seat under the pine trees to catch your breath in the shade.
After a splash in the rolling waves, find a tranquil setting for sunbathing. You can visit the white Ajoba Temple along the beach. Also enjoy the cheap Indian curry with naan bread at one of the small beach shacks, some of which offer accommodation too.
Trekhol River where you can walk over it, which flow in to the sea just beyond the row of trees. Just cross the river is the 17th century Terekhol fort which i a hotel now. From its rooms you can enjoy Arabin Sea. In Goa you can rent a bicycle or scooter and you can take your time , stopping to see the Sai Baba Temple an Ravalnath Temple along way. The best time to visit is October and June to avoid the wet seasons.
Querim beach Goa can be reached with the frequency which is as low as a bus an hour. The best way to get here is by car r bike. This beach has a lot of trees providing plenty of Shadow and a great picnic Spot.
Conclusion : Querim Beach Goa is clean and beautiful beach of goa tourism and one can enjoy same in goa tour packages
Please follow and like us: