Ranthambore National Park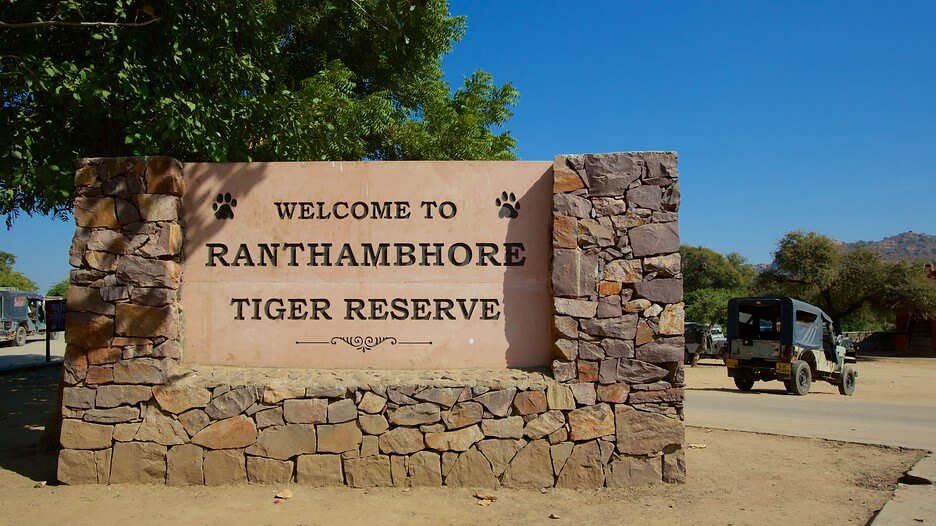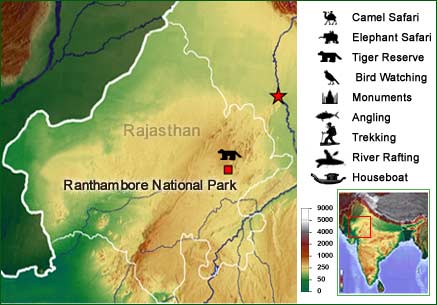 How to Visit Ranthambore National Park
Ranthambore National Park
Ranthambore is the palace in north side of Indian map. Ranthambore National Park is properlly situated in Swai Madhopur Distric of Rajasthan state. Ranthambore National Park popular for the view of animals and many more the beauty of the place. It is unforgetable place.
The Ranthambore is area of approximately 400 sq Km. It is the very long area for animals or wild life. The king of Ranthambore is Swai Man Singh.
Ranthambore National Park the largest national parks situated in Rajasthan
The king of Ranthambore Swai Man Singh has converted his helf of property in sanctuary in 1957 and in 1974 the Project Tiger is started there. There are meny ponds and velley which provide relife extremely hot weather. Ranthambore is come in natural place of India beyond the wild life sanctuary.
Safari
There is a huge fort located in which king lives when he was alive. The fort is at the top of hill. The view of forest from the top of hill is very beautiful. The perfect thing is tiger is seen in day time too roaming in forest. That moment is very beautiful and excellent for tourists. The caretaker or government of wild life sanctuary provide the transport or safaries for visitors for visting the sanctuary or fort. It is the suitable place for photography. In the world connected with nature or capture the tiger in many moods and moments .
Wild Animals
Tigers, Striped Hyenas, Leopards, Chital, Sambar Deer, Nilgai, Macaques, Common or Hanuman Langurs, Jackals, Caracals, Jungle Cats, Sloth Bears, Rufoustailed Hare, Black Bucks, Indian Wild Boar, Common Palm Civets or Tody Cat, Chinkara, Coomon Yellow Bats, Fivestriped Palm Squirels, Desert Cats, Indian False Vampires, Indian Foxes, Indian Flying Foxes, Indian Mole Rats, Indian Gerbilles, Indian Porcupines, Ratels, Longeared Hedgehogs, Small Indian Mongoose, Common Mongoose and Civets.
Places to see in Ranthambore
The place to be seen like Ranthambore Fort, Ranthambore Wild Dragon, Ranthambore School of Art, Akula Region, Village women Craft, Ranthambore Lakarda and Ranthambore Anantpura, Ranthambore Malik Talao, Raj Bagh Ruins, Ranthambore Jogi Mahal, Ranthambore Padam Lake, Ranthambore Kachida Valley, Ranthambore Surwal Lake , Ranthambore Trinetra Ganesh Temple .
The thing or place for the Indian visitors go for is the Temple of lord Ganesh in fort. Which is called as Trinetra Ganesh ji
Best Time to Visit
The Ranthambore National Park is remian open every year from October to May. The best time to visit in Ranthambore National Park is October to June. Beause in October and June summers are very hot, however, chances of spotting tigers increase in the summers. And monsoon should not go there because Park is closed in monsoon.
Place to stay
The place to stay are as Sherbagh, Tiger Den Resort, Sher Vilas, Ankur Resort, Ananta Place, Hotel Raj place , Vatika Resort, Hotel Sanctuary Resort, Tiger Moon Resort ect.
These Resorts or Hotel has currency exchange, swimming pool, wilf life library, camel cart rides, safe locker, ac facility with large room, Restaurent, large open area, lounge bar, garden area and gives much more facilities.
Language
Hindi, English, Dhundhari (a language of Rajasthani)
Location
Ranthambore Park is located at southeastern Rajasthan in Northan India. It is about 130 km away from Jaipur.
How to reach
By Road – People can go Ranthambore directly to Sanganer Airport Jaipur by Texy or Bus.
By Rail – Sawai Madhopur Railway Station is the nearest Railway Station that connects Ranthambore National Park. It is just 10 km away from the Ranthambore National Park.
Entry Ticket
Entry tickets to go the park is 700 rs. Per person.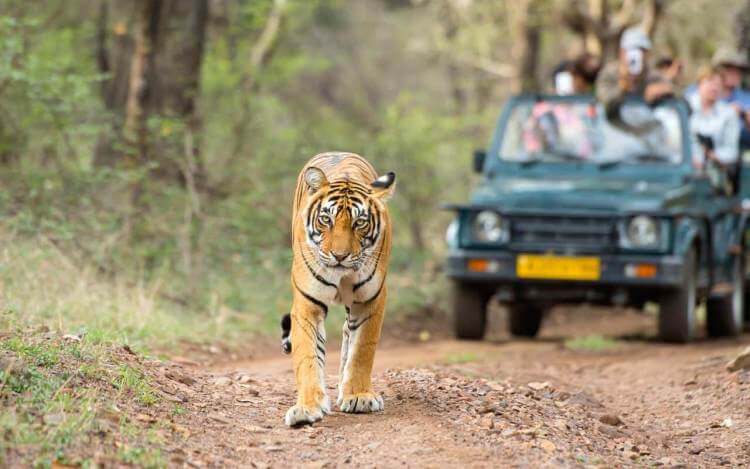 Please follow and like us: